Designer Roller Shades combine the convenience of roller shades with an extensive fabric selection, ranging from transparent to opaque, with patterns, textures or traditional colours.
Click on the title to learn more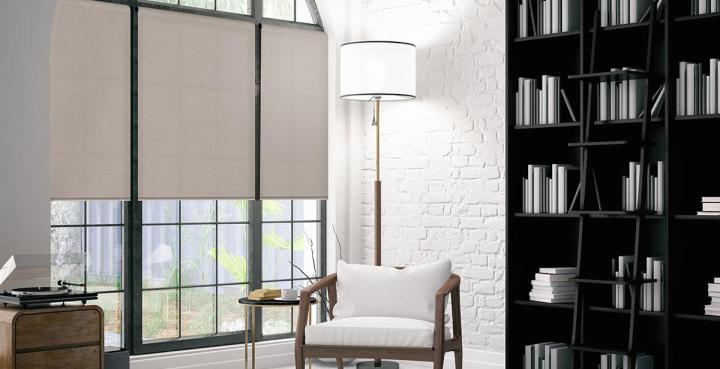 Designer Screen Shades

Designer Screen Shades are available in varying levels of opacity for optimal protection against UV rays while maintaining your outdoor views. Minimalistic, yet sophisticated, these shades let you control the light, colour and style. They work beautifully in all spaces, but are particularly useful on patios or verandas.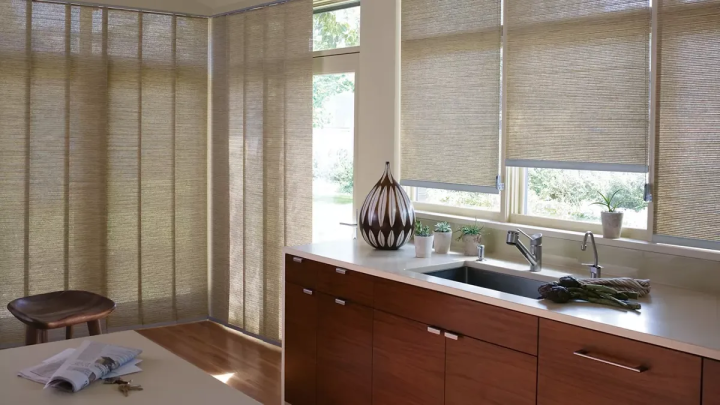 Alustra Roller Shades Collection

An innovative alternative to woven wood blinds and sunshades, the Alustra® Roller Shades Collection combines a blend of unique fibres with stylish design to create fabrics that filter light in a whole new way. It is also possible to combine 2 fabrics for better light control or privacy.
Available option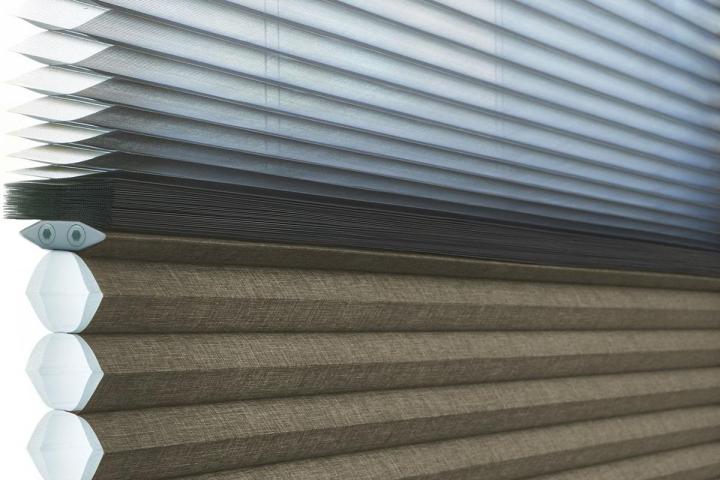 Duolight

Duolight option, which is a combination of 2 fabrics (of your choice) offering improved light or privacy control, is available in most fabrics.
Please feel free to inquire about our services.